Ducati Flywheel Lightening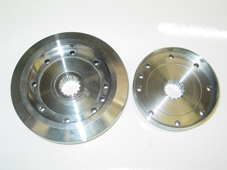 Lighten Stock Flywheel - $149

We can lighten your stock flywheel like to whatever weight you request. Pictured is a stock flywheel on the left and one that has had all the weight removed. a lightened stock flywheel still weighs more than aluminum flywheel. The splines on the stock flywheel will not wear out like an aluminum one.