Carrillo Con Rods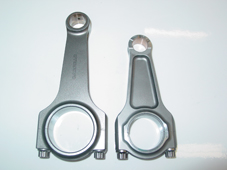 Carrillo con rods for all v-twins - $675 *
call for pricing on 4 cylinder applications
We sell Carrillo con rods for all makes of motorcycles: Ducati, Honda, Suzuki, Yamaha, Kawasaki and more.
* - Please call for racer pricing on Carrillo Con rods, we offer discounts if you are doing your crankshaft work with us at the same time.
Click this Carrillo Link for Tech Info:

Some Fun Pics:
NCR 2V Titanium rod - 325.8 grams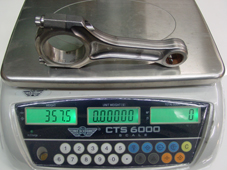 Ducati Pankl 749R Titanium rod - 357.5 grams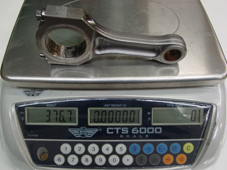 Ducati Pankl 999R Titanium rod - 376.7 grams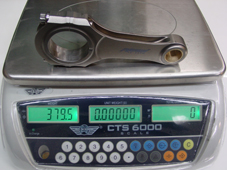 Ducati 4V Pankl F1 H-beam Titanium rod - 379.5 grams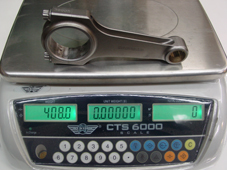 Carrillo Ducati 4V steel rod - 408 grams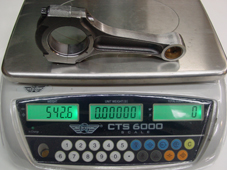 Ducati Stock 4V steel rod - 542.6 grams Yikes!!!!